Armenia surrogacy is an ideal destination as it offers favourable surrogacy laws and affordable cost.
Success Rate for
Bringing Home a Baby
Countries with
Global Star Parents
Of Our Surrogates
Are Return Carriers
Success Rate for
Bringing Home a Baby
Countries with
Global Star Parents
Of Our Surrogates
Are Return Carriers
Surrogacy in Armenia is governed by a legal framework that provides a clear path for intended parents to build their families. The country allows both altruistic and commercial surrogacy arrangements, offering a range of options for individuals and couples seeking this assisted reproductive technique. One of the significant advantages of surrogacy in Armenia is the well-established legal process. The country has clear and comprehensive legislation that outlines the rights and responsibilities of all parties involved, including the intended parents, surrogate, and the child. This legal clarity provides a sense of security and transparency throughout the surrogacy journey. Armenia also boasts a high standard of medical care and fertility clinics equipped with advanced technologies. These facilities adhere to international standards, ensuring that both the surrogate and the child receive the best possible care throughout the process.

Furthermore, the cost of surrogacy in Armenia is relatively lower compared to some other countries, making it an attractive option for intended parents seeking affordable yet high-quality surrogacy services. The affordability factor, combined with the well-regulated legal framework and excellent medical facilities, positions Armenia as a promising destination for surrogacy. However, it's essential for intended parents to be aware of the cultural and language differences that may arise, and to engage with reputable agencies or legal counsel to navigate any potential complexities. Overall, surrogacy in Armenia offers a legally secure, cost-effective, and medically advanced option for those on the journey to parenthood
Benefits of Surrogacy in Armenia
Clear Legal Framework
Affordability
High-Quality Medical Facilities
Supportive Surrogacy Community
Surrogacy In Armenia For Single Intended Parents
Surrogacy in Armenia presents a promising avenue for intended parents seeking to realize their dream of parenthood. With a well-established legal framework, surrogacy is recognized and regulated, providing a secure and transparent process. This legal foundation ensures that all parties involved have clear rights and responsibilities, offering peace of mind throughout the surrogacy journey. Armenia is known for its affordability in surrogacy, making it a more accessible option for intended parents compared to some other countries. The country boasts a pool of skilled medical professionals and modern fertility clinics equipped with state-of-the-art technologies, further enhancing the overall experience for intended parents. Moreover, Armenia's surrogacy process is supported by ethical considerations, prioritizing the well-being and welfare of both intended parents and surrogates. This emphasis on ethics, coupled with transparent procedures and reliable surrogacy agencies, creates a positive and supportive environment for the creation of loving families through surrogacy in Armenia. Additionally, Armenia's cultural values of hospitality and familial bonds extend to surrogacy arrangements. Surrogates in Armenia often express a genuine desire to help others experience the joy of parenthood, fostering a sense of trust and camaraderie between them and intended parents. The close-knit surrogacy community, along with the professional support provided by agencies and medical staff, ensures that the process is guided with compassion and empathy.

Moreover, the relatively streamlined legal process in Armenia expedites the establishment of parental rights for the intended parents, providing a smoother transition into their new roles as legal guardians. This efficiency, combined with the comprehensive medical care offered by experienced professionals, instills confidence in the surrogacy process.

Armenia's picturesque landscapes and rich cultural heritage also offer a serene backdrop for intended parents to embark on their surrogacy journey. The country's historical sites and natural beauty provide a soothing environment for reflection and anticipation.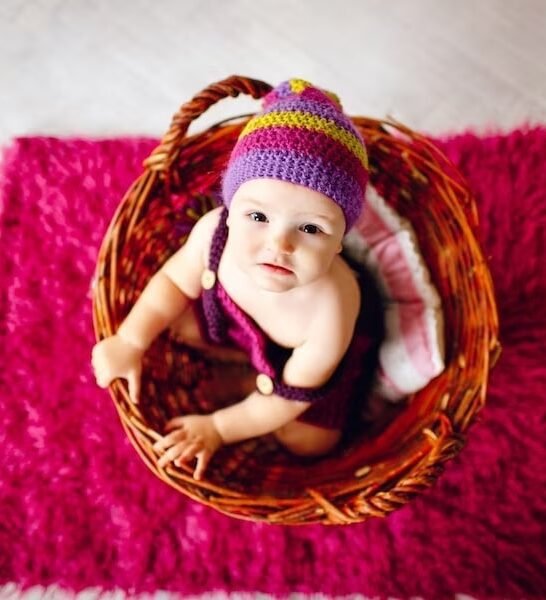 Transportation Facilities
The transportation facility in Armenia is quite accessible, you can be relaxed when it comes to sightseeing or urgent hospital or fertility clinic visits. You can rely on different transport options like
Surrogacy Laws in Armenia
What Armenia Legislation States
Clear Legal Framework: Armenia has a well-defined legal framework for surrogacy, providing clarity and security for all parties involved.
Legal Recognition of Intended Parents: Armenian law recognizes the intended parents as the legal parents of the child born through surrogacy, providing them with clear parental rights.
No Custody Disputes: The legal system in Armenia minimizes the possibility of custody disputes, as the intended parents are recognized as the legal parents from the beginning of the process
Get in touch with our surrogacy expert and get complete guidance
Incredible tourist spots in Armenia
Welcome to Global Star Surrogacy, where our mission is to enable every aspiring intended parent to become a parent. Our goal is to accompany you throughout your surrogacy journey by offering complete services that are both reasonable and accessible. We are aware that the surrogacy procedure can be time-consuming and difficult, and we want to make sure that you never lose hope while going through it.

We at Global Star Surrogacy are dedicated to providing steadfast support at every turn. We take care of everything, from managing the legal and logistical issues to offering top-notch medical care in our cutting-edge facilities. We also give our intended parents' (IPs) emotional wellbeing a high priority throughout the process, but that's not all.